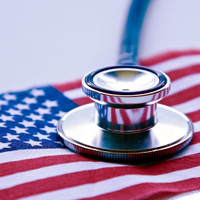 Rep. Lois Capps has announced that millions of Americans – and thousands of people on the Central Coast – will have access to quality, affordable health insurance through the Affordable Care Act, also known as Obamacare.
In California, people can use Covered California, an online insurance marketplace, to shop among affordable choices, explained in easy-to-understand language. Covered California is a one-stop shop to compare health insurance policies, receive financial assistance, and sign-up for quality, affordable and secure insurance coverage. In this new online Marketplace, there is no denial for pre-existing conditions, no annual or lifetime limits on coverage, and a prohibition on insurance companies discriminating against women by charging them higher rates.

The Central Coast is already benefiting from the Affordable Care Act. In the 24th Congressional District, (Santa Barbara and SLO Counties, and a portion of Ventura):
11,000 young adults have health insurance through their parents' plan.

More than 9,400 seniors in the district received prescription drug discounts worth $13.1 million, an average discount of $720 in 2012, and $610 in 2011.

113,000 seniors are now eligible for Medicare preventative services without paying any co-pays, coinsurance or deductible.

Up to 36,000 children with preexisting health conditions can no longer be denied coverage by health insurance.

216,000 people now have insurance that cannot place lifetime limits on their coverage and will not face annual limits on coverage starting in 2014.

181,000 individuals – including 31,000 children and 77,000 women – now have health insurance that covers preventive services without any co-pays, coinsurance or deductible.

Since going live this morning, Healthcare.gov – the national website for the Affordable Care Act – has been visited 2.8 million times, according to the Department of Health and Human Services. Similar high volumes of interest has been seen at CoveredCA.com, the California Marketplace website.

The open enrollment period – the time for people to sign up for health insurance – for the first year of the Martketplaces runs through March 31, 2014. In California, people looking for health coverage should go to www.CoveredCA.com. They can also call the Covered California assistance line at 1-888-402-0737.