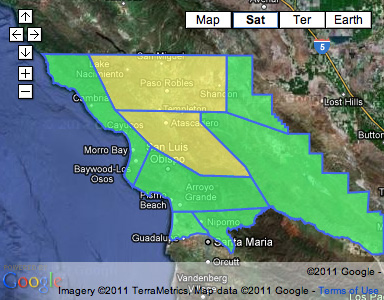 The San Luis Obispo (SLO) County Air Pollution Control District (APCD) and County Public Health Department are advising the public of deteriorating air quality, which is expected to continue throughout the week.
An Air Quality Alert has been issued for Paso Robles and Atascadero, where PM2.5 is forecasted to exceed the Federal PM2.5 standard. Stagnant weather conditions are allowing air pollutants to be trapped near the ground.
In the wintertime, when the weather remains stagnant for many days, air pollution can build up and pollution levels rise. Very sensitive individuals such as infants, as well as children and adults with existing respiratory or heart conditions may experience adverse health effects. The public is advised to consult a doctor if health problems are experienced.
For those affected, some relief may be gained by staying indoors, limiting strenuous activities and setting any heating and ventilation systems to recirculation. County officials will continue to closely monitor air pollution levels throughout our region.