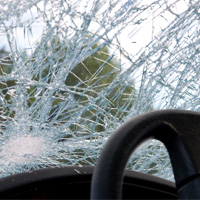 An Arroyo Grande man charged with robbing a Santa Maria bank was killed in a motor home crash Sunday afternoon.

The California Highway Patrol says 56-year-old Arthur McClay Watkins died when the RV he was driving plunged off Highway 1 near Ragged Point around 2:30 p.m.
The Wells Fargo on East Main Street in Santa Maria is the bank that Watkins allegedly robbed at gunpoint last November. He was caught minutes later by police. The California Highway Patrol says they are investigating the cause of the crash. Watkins died of injuries sustained in the single vehicle accident.