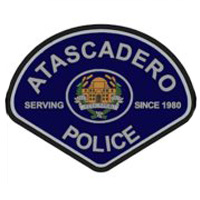 On Friday August 2, at approximately 7:00 pm members of the Atascadero Police Department responded to Twin Cities Hospital to a report of a subject being admitted to the Emergency Room with multiple stab wounds. During the initial investigation two subjects were identified as being involved in the incident.
Based on information obtained through the investigation warrants for the arrest of two subjects were obtained and vehicles known to be driven by both subjects were identified as wanted felony vehicles.
On Monday evening, August 5, 2013, a California Highway Patrol Officer observed one of the vehicles' as it was traveling on 4th Street near Ocean View in the city of Grover Beach. A vehicle stop was conducted and Arrestee Michael Anthony Nunez, a 24 year old resident of Atascadero was taken into custody without incident. He was transported to San Luis Obispo County Jail and booked on his warrant for Attempted Murder (Penal Code Section 664/187).
The Atascadero Police Department is requesting the Public's assistance in locating the second subject wanted in this case. Suspect Albert Earnest Moore, a 35 years old resident of Atascadero has warrant for his arrest. He is described as a male Hispanic 35 years old with brown hair and brown eyes. He is approximately 5'10" tall and weighs between 190-215 lbs. Moore is believed to be driving a brown Chrysler Sebring convertible with a California license plate number of 4BUB576. If anyone has seen this individual or has information on his possible whereabouts the Atascadero Police Department is requesting you contact them at 805-461-5051. Citizens should not attempt to contact Moore who may be armed and is considered dangerous.