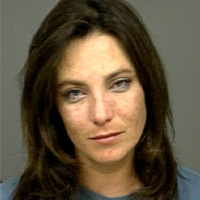 Officials have identified both of the bicyclists involved in a deadly crash in Morro Bay Monday around 11:30 in the morning.

The CHP says 60 year old Bradley Cummins was riding on southbound Highway 1 with 65 year old Alan Stephens, both of Los Osos.

Officers say 29 year old Jessica Goddard, of Cayucos, hit the two cyclists from behind just south of the Main Street overpass.

When police arrived at the scene, they say one cyclist was on the shoulder of the road and the other cyclist had been thrown over the guardrail by the impact.

Cummins was taken to Sierra Vista with major injuries before being taken to Stanford. Stephens died at the scene.

Goddard was arrested at the scene and is facing charges of felony DUI causing injury and/or death along with gross vehicular manslaughter while intoxicated and reckless driving.