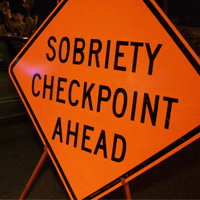 The Cal Poly University Police Department has concluded a California Office of Traffic Safety DUI/driver license checkpoint. The checkpoint started on 09-21 and was operated between 7:00 p.m. through 1:00 a.m.

Seven-hundred twenty-eight vehicles passed through the checkpoint and six-hundred forty-eight drivers were screened for intoxication and drivers licenses. One driver was evaluated for DUI then released on a citation for being unlicensed and being under 21 while having a blood alcohol concentration over 0.01% .

No DUI arrests were made.