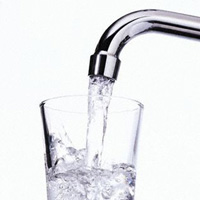 With California experiencing its worst water shortage crisis in modern history, Assembly Speaker John A. Pérez (D-Los Angeles) joined with his Senate counterpart, pro Tem Darrell Steinberg and Governor Jerry Brown to announce legislation to immediately help communities deal with the devastating dry conditions affecting our state and provide funding to increase local water supplies.
The legislation provides $687.4 million to support drought relief, including money for housing and food for workers directly impacted by the drought, bond funds for projects to help local communities more efficiently capture and manage water and funding for securing emergency drinking water supplies for drought-impacted communities.
The legislation also increases funding for state and local conservation corps to assist communities with efficiency upgrades and reduce fire fuels in fire risk areas, and includes $1 million for the Save Our Water public awareness campaign – which will enhance its mission to inform Californians how they can do their part to conserve water.
In addition to the funding provided by the legislation, the bill calls for the California Department of Public Health (DPH) to adopt new groundwater replenishment regulations by July 1, 2014, and for the State Water Resources Control Board and the DPH to work on additional measures to allow for the use of recycled water and storm water capture for increasing water supply availability.