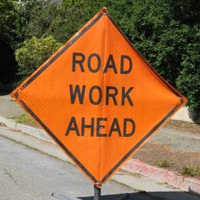 Caltrans will perform a grinding and paving operation on sections of Hwy. 46 between Bitterwater Road in Cholame and the San Luis Obispo/Kern County line beginning Monday, March 17 through Thursday, March 20 from 8 am until 2:30 pm.
Motorists will encounter one-way reversing traffic control during this maintenance work to improve the surface of the highway.
Caltrans will make every effort to keep the delay to a maximum of 15 minutes.