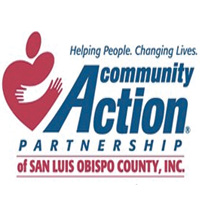 CAPSLO, the Community Action Partnership for SLO County which oversees the homeless situation at the Prado Day Center and the Maxine Lewis Memorial Homeless Shelter, is really angry about comments made by Supervisor Adam Hill last week after three top staff workers including his fiancée were demoted with less pay.
Here is Hill's statement: "Recent actions taken by CAPSLO senior management have been so obnoxious and counterproductive that I must state firmly that I have lost all confidence in the leadership of Biz Steinberg, Jim Famalette and Grace McIntosh," Hill wrote in the statement. "It is clear that these three individuals care more about themselves and the perception of their agency than they do about homeless person (sic), the community and certainly their employees."
CAPSLO board president Frances Coughlin sent a letter addressed to Supervisor Bruce Gibson, who chairs the county board. "We believe his recent comments, e-mails and texts reflect a personal conflict of interest inappropriate for an elected official of our county." Hill is engaged to Dee Torres who was a division director and is now a manager. Torres and two other managers were demoted in staffing changes made by CAPSLO management who say the restructuring was the result of an ongoing deficit in funding for San Luis Obispo's two shelters.