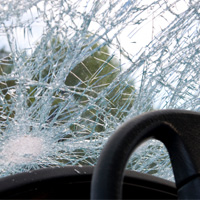 On July 31, shortly after 3:30am, Morro Bay Police received a call from a concerned citizen who witnessed an unidentified person rummaging through a vehicle parked near their residence. Officers responded to the 3000 block of Tide St. on the north side of Morro Bay and located 2 vehicles missing valuables from their interiors. Based on help and witness statements from the reporting citizens, Morro Bay Police Officers located Ryan Macintyre, a resident of Los Osos, hiding in the surrounding area.

Macintyre was found to be in possession of stolen items from the vehicle thefts, along with narcotics that were illegal to possess. He was arrested for 3 felony charges and booked into the San Luis Obispo County jail, where he awaits arraignment. Another person was contacted and identified with Macintyre, but has not been arrested on any charges at this time.
As of this date, 6 vehicles on the north side of Morro Bay have been identified as having been entered and "ransacked" during the previous evening, resulting in 4 identified thefts of property. It is unconfirmed if the additional thefts are related to the above arrest, however the investigation is ongoing. Morro Bay Police want to remind citizens to lock the doors of their vehicles when left unattended, and remove all valuables from immediate view to avoid these crimes of opportunity. If a citizen believes their vehicle or other property may have been burglarized or tampered with, please call the Morro Bay Police Department at 772-6225.