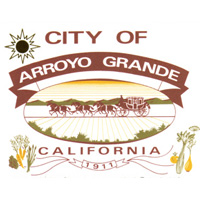 The City of Arroyo Grande is accepting applications for appointment as City Council Member to fill the vacancy created by the resignation of Caren Ray.
The term of this office will begin on the date of appointment and end in December, 2016. Candidates must be at least 18 years of age, reside within the corporate limits of the City of Arroyo Grande, and be registered to vote in the City of Arroyo Grande.
Applications are now available at Arroyo Grande City Hall located at 300 E. Branch Street and on the City's website at www.arroyogrande.org. Original, signed applications must be delivered to the Office of the City Clerk, 300 E. Branch Street, Arroyo Grande (no postmarks or faxes accepted). The Application deadline is 5:00 p.m., Friday, October 18, 2013.
The Council encourages public participation and input in this process and invites members of the community to attend a public forum at 6:00 p.m. on Tuesday, October 29, 2013 at the Woman's Club and City of Arroyo Grande Community Center located at 211 Vernon Street. The forum will be moderated by the League of Women Voters and applicants will be asked to answer questions from the public.
It is the intention of the City Council to make a selection to fill the vacancy at its regular meeting on Tuesday, November 12, 2013, at 6:00 p.m., or within a few days thereafter.