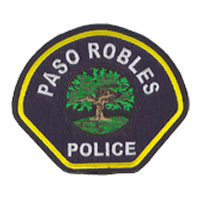 The Paso Robles Police Department Community Volunteer Patrol Program (CVPP) is offering an opportunity for the public to learn more about the program and what these volunteers do to assist the Police Department.

Today the CVPP will host an orientation program beginning at 6:00 tonight in the Emergency Operations Center at the Public Safety Center at 900 Park Street.
This program will provide participants with an overview of both the Police Department and the CVPP. Those interested in applying to become a member of the CVPP are strongly encouraged to attend, as this orientation program is the first step in the membership process.

RSVP's are encouraged and can be made by calling CVPP President Lynn Rogers at 400-7795 or CVPP Treasurer David Padolsky at 423-5772.