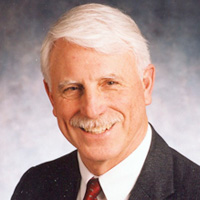 Last Tuesday I again attended a very unique Thanksgiving tradition in our county. The Senior Class (20 students) at Shandon High School (70 students total) prepared turkey; and the other high school students cooked the side dishes for a "Community Thanksgiving Feast".
What is special about this effort is that anyone in the community can come to the school gym and be a guest for no charge. The students do all of the work from slow cooking the turkeys in an underground pit to serving and clean up. It's a very authentic example of a school showing appreciation to their community.
Shandon is a small rural school with most of the families engaged in some aspect of agriculture and this Feast is always impressive and reminder of our agriculture heritage. Thanks to the high school students at Shandon High School for another great Feast. Yesterday, on one of the Sunday talk shows, I listened to Amanda Ripley who is a journalist and writes often for TIME magazine discuss her new book: The Smartest Kids in the World: And How They Got That Way.
The topic of the book is an investigation of high performing school systems in the world and what they do to be successful. Of course the sub-text is why students in American schools consistently seem to underperform on international tests of language and math. And can we learn from these countries.The three countries she investigated were Finland, Poland and South Korea. All of these were different in many ways and she is not necessarily advocating blind adoption of what they do, but here are at least two commonalities that I heard, and a caveat about international comparisons. The message was that any effort to improve schools that does not start with the teacher is not going to yield sustained results. This may seem obvious, but I have a long list of "good ideas" such as the improved textbooks, iPads, different types of schedules, smaller class sizes, etc, which have value, but only in the hands of a skilled teacher. These countries devote considerable resources to both attracting and assisting teachers to perform at very high levels. These countries take a very collaborative and team approach to helping teachers rather than a more punitive one that concentrates on dismissing underperformers. Again, having rigorous standards by themselves will not produce results, but they are an essential step to guide instruction.
Ms. Ripley felt that our current national effort to implement the "Common Core State Standards" with 45 states (including California) is certainly in the right direction.
The key is not more standards, but requirements for higher order thinking skills and problem solving strategies. Size and Governance are important. California has more students just in our K-12 schools than the entire population of Finland. So, changing large systems is an art itself and is a complex undertaking. Also, one of the major differences we need to always remember when looking at international comparisons is that America is unique in having over 5000 local school districts in our country charged with delivering education as compared to other countries that have a much more centralized system.
Again, the point is that we need to adapt what appears to be successful in other countries to our unique situation. Amanda Ripley's new book, The Smartest Kids In The World: And How They Got That Way is a good resource using international comparisons as we meet the national challenge of preparing students for a global society and economy.