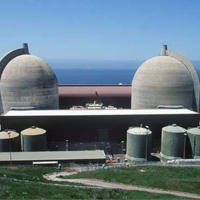 Operators at Diablo Canyon Power Plant have returned Unit 1 to 100 percent power after performing work on a main feedwater pump.

Main feedwater pumps are part of the non-nuclear, steam side of the plant. Their purpose is to safely increase the pressure of water high enough to enter the steam generator. In addition to the two main feedwater pumps, there are three backup auxiliary feedwater pumps.

Unit 1 remained in a safe condition throughout repairs and continued to generate electricity at 50 percent power. Unit 2 continues to operate at full power.