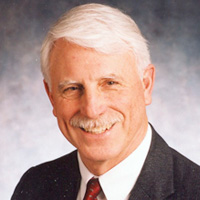 Thanks to Gaye Galvan for 17 Years of Service on Cuesta College Board. I want to recognize Mrs. Gaye Galvan who is resigning from the Cuesta Community College Board of Trustees for health reasons after 17 years of service. She has represented, Atascadero, Templeton, Santa Margarita and portions of San Luis Obispo, including Cal Poly. Mrs. Galvan is also on the County Board of Education and having her on both Boards has helped in the partnership between the K-12 school districts and the Cuesta Community College District. About half of our graduating high school seniors attend Community College so this partnership at the Board level is important for their success. Also, Gaye was one of the main reasons that we have the Grizzly Youth Academy. She personally lobbied then Governor Pete Wilson, to sign the legislation that allowed the California National Guard and local schools to participate in this outstanding drop-out [prevention program. Thanks to Gaye Galvan for her strong belief in education and her dedication to finding ways for "at-risk" youth in our county to succeed.
TOPIC: Bill to Expand Pre-Kindergarten in California.
CONTEXT: There is now almost universal acceptance of the value of high quality pre-school for 3 and 4 year olds as a means of closing the achievement gap and promoting school success later. It was mentioned in the President's State of the Union address and actually has bi-partisan support. In California, Sen. Steinberg (Sacramento), the President of the State Senate, has introduced a bill to expand what we now call Transitional Kindergarten (T-K) to include all 4 year olds by school year 2019-20, five years from now. The current T-K program was originally designed two years ago just to meet the needs of children who turned age 5 late in the year – birthdays in December, November or October – to give them another year (T-K) of school readiness before entering kindergarten. This would result in basically a state funded universal preschool for all 4 year olds. There is also hope that such a program would receive some funding from the President's initiative.
Program Description: Class sizes would be limited to 20 students with two adults. The Head Teacher would have a teaching credential (multi-subject) and there would also be an Associate Teacher with an AA degree. The plan is for there to be a 3 hour session, either in the morning of afternoon. One of the unanswered issues is how this half-day session would meet the needs of working parents. There is a proposal to also fund full day programs based on family financial need.
Starting in 2015-16 and for five years, about 56,000 additional 4 year olds would be served each year, ending in 2019-20 with 400,000 new students in the state's public schools. In reality, this is adding another grade to the current K-12 system. The cost of implementation is estimated to $1.3 billion by 2019-20 or about $6,000 per child. About 8,000 new teaching positions will be created and 12,000 associate teacher positions. The idea is that the program for children would be an appropriate mix of school readiness (academic) and developmentally appropriate instruction and guidance from the teaching staff.
Governor's Position. Governor Brown has not endorsed this proposal. I believe that he is concerned that the cost of this program would threaten his pledge to create a "Rainy Day" fund to have a budget reserve to draw upon in lean years or when there is an economic downturn.
SUMMARY. The expansion of the current T-K program is California's first step in creating a universal pre-school for all 4 year olds in the state. I believe it is the right approach to take and in the long term will reduce other costs such as fewer drop outs and the social costs that go with dropping out of school.