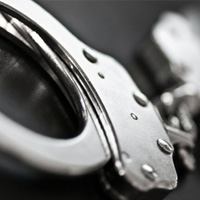 On January 31, at approximately 8:00am, Officers of the Paso Robles Police Department's Special Enforcement Team served a narcotics related search warrant in the 800 block of 28th St, in Paso Robles. As a result of the warrant officers arrested four suspects on various drug and weapons charges.
Pursuant to the warrant officers searched Philip Dery's residence and contacted three additional suspects who were also inside the residence at the time the warrant was executed.
The search of the premises yielded 1.1 grams of heroin, 2.4 grams of methamphetamine, numerous prescription pills, hypodermic needles, over $1000 in cash, and drug paraphernalia indicative of sales. Officers also located two loaded handguns, one of which was hidden under a couch cushion where the suspects had been sitting when officers entered the premises. One handgun had been reported stolen while the other was unregistered.