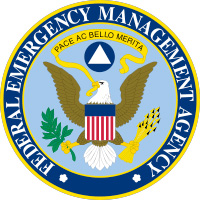 The San Luis Obispo County Office of Board of Supervisors has proclaimed September as Emergency Preparedness Month. The proclamation ties in with and supports National Preparedness Month.

National Preparedness Month is a nationwide, month-long effort hosted by FEMA's Ready Campaign and Citizen Corps, encouraging households, businesses and communities to prepare and plan for emergencies. Founded after 9/11 to increase preparedness in the United States, one of the key messages of National Preparedness Month is to be prepared in the event an emergency causes you to be self-reliant for three or more days without utilities and electricity, water service, access to a supermarket or local services, or even without response from police, fire or rescue. The goal is to have all individuals and all communities nationwide to make an emergency preparedness plan.

San Luis Obispo County Office of Emergency Services encourages all residents to work toward a more prepared community. San Luis Obispo County residents can get started by visiting www.slocounty.ca.gov/OES.htm or FEMA's site www.ready.gov for extensive emergency preparedness or the American Red Cross at http://www.redcross.org/ca/san-luis-obispo information. Information may also be obtained by calling the County Office of Emergency Services at 781-5011.