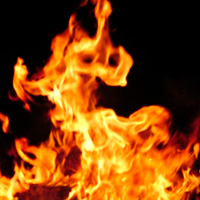 On Wednesday, September 4, at 9:00 p.m., two companies of Paso Robles Firefighters responded to a commercial structure fire at 1603 Commerce Way in Paso Robles.

Firefighters arriving at scene of the large plastics manufacturing firm found a small fire inside an employee break room. The fire was being held in check by the fire sprinkler system and was quickly contained by firefighters
The business was staffed by several night shift employees at the time of the fire. All employees were able to safely evacuate the building prior to fire department arrival; no firefighter or civilian injuries were reported. The cause of the fire and total loss figures are currently under investigation by Department of Emergency Services fire investigators.