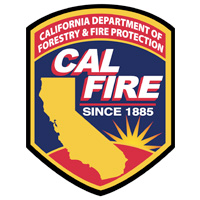 San Luis Obispo City Fire Department and Cal Fire personnel responded to a reported natural gas leak in the area of the 600 block of Marsh Street in the City of San Luis Obispo at 1:11 p.m. Friday. The first arriving SLO City Fire Department unit found a two inch diameter high pressure natural gas distribution line that had incurred significant damage from a private contractor backhoe operation that was being conducted at the intersection of Marsh and Nipomo Streets.

The area was immediately evacuated one block in all directions and multiple hose lines were deployed to protect neighboring businesses and structures. A Gas Company repair crew and supervisor responded and were able to stop the leak at 4:02 p.m. Once surrounding structures and businesses were checked by fire department personnel with combustible gas meters and cleared for re-occupancy, the area was opened back up to traffic, residents and businesses.

The City responded two chief officers, a ladder truck, and two fire engines. Cal Fire also provided an engine as part of the automatic aid agreement. Several PD units and a Watch Commander were also requested and responded to provide traffic and perimeter control, and to assist with evacuations. No injuries to the public or emergency responders occurred. The Gas Company estimated it would be on scene a few more hours after completing repairs.