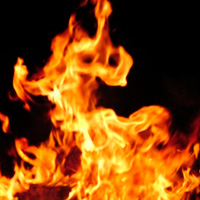 As part of Fire Prevention Week CALFIRE / San Luis Obispo County Fire Department Airport Station 21 will be holding an open house Saturday, October 12, 2013, between the hours of 10:00 AM and 2:00 PM. The Airport Fire Station 21 is located at 4671 Broad Street in San Luis Obispo. The whole community is invited to attend.

This will be a family event with two very special visitors, Smokey Bear & Sparky the Fire Dog. This fire prevention duo will be handing out stickers, and teaching all children and adults how to be fire safe. The firefighters will offer tours of the fire station, fire equipment, and perform hourly Oshkosh Striker crash truck demonstrations. There will be assorted activities for all ages, so be sure to bring your camera. This will be a great opportunity for parents to expose their children to fire prevention education and an introduction for local individuals who may be considering becoming a volunteer firefighter.

Station 21 serves the greater Edna Valley and Rural Arroyo Grande areas and houses a fire engine, two crash fire rescue units, one water tender, and a heavy rescue unit.