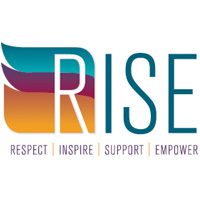 Assembly Member Katcho Achadjian, R-San Luis Obispo has honored Jennifer Adams as the 2014 Woman of the Year for the 35th Assembly District. Ms. Adams is the Executive Director of RISE in San Luis Obispo, a nonprofit organization that serves both victims of intimate partner violence and sexual assault/abuse and their loved ones.
"Ms. Adams is an extraordinary leader in both San Luis Obispo County and in the movement to end gender violence," said Achadjian. "She has touched countless lives through her unwavering dedication to provide high quality support and services to victims. We are fortunate to have such a compassionate and giving person living in our community," commented Achadjian upon presenting Ms. Adams with an Assembly Resolution.
As the previous Executive Director of both the North County Women's Shelter and Sexual Assault Recovery and Prevention Center of San Luis Obispo County, Jennifer played an integral part in merging the two organizations to create RISE. She saw that merging the two organizations was an opportunity to provide comprehensive services to victims of domestic violence and sexual assault county wide. She is an enthusiastic and energetic advocate working toward making the community of the 35th Assembly District a better place for victims of domestic and sexual violence.
"I am so pleased to receive this award and I am honored to be recognized alongside so many amazing women from throughout the state. I am continually inspired and humbled by survivors and the people who work hard every day behind the scenes at RISE. I am thankful for this recognition and for the attention this brings to available resources to end domestic violence and sexual assault," commented Adams.