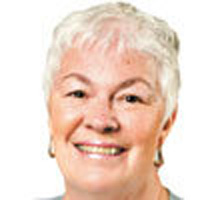 Los Osos and Cayucos Holiday Happenings

One of my favorite events of the year is Needs 'N Wishes in Los Osos. First at 10 on LOVR is the funky Christmas Parade hosted by the Los Osos Baywood Chamber of Commerce, the heme this year is Christmas Under Construction to celebrate or debunk the installation of the sewer project that has held up Los Osos for so many years. I hope people get into it and share their love instead of their constant battling.

Then wander down to the South Bay Community Center for hot chocolate, cookies, music, and lots and lots of discounted items from crafts made by volunteers to yummy cakes and pies and treats donated, they sell out fast! We barely got a SLO Apply pie for $5.00 last year!!! Or was it $4.00? There are tables and tables of gifts, products, services like massages donated to bid on, the highest bidder takes the prize at the end of the day. A total favorite is the Santa's Toy store and Children's Raffle where you can buy chances or toys at a discounted rate, and if you buy two the kids can learn to donate to the Marine's Toys for Tots. Giving is as good as getting! A wonderful day! Best Of All, 100% of the dollars raised goes directly to the homeless shelter or area providers for the homeless and their newest beneficiary, the SLO NORR Clinic with free medical services.

Once you finish feeling good about giving and yet receiving go down to Cayucos and take a free carriage ride down Ocean Avenue courtesy of the Cayucos Chamber of Commerce. Visit their new Visitor Center and enjoy the goodies at the merchants up and down Ocean. You might even try a glass of Cayucos Cellars great wine. 5:30 to 7:30.
Sat. Dec. 14 .everything is competing for you to stay in the Estero Bay. Due to anticipated wind gusts the Morro Bay Lighted Boat Parade was postponed, starts at 6:30. So time to go to Cayucos at 5:30 and get back to Morro Bay by 6:30. That's after you've had a hot dog or two in Los Osos making sure your silent auction item is still in your name!!

Boats will be decorated for the holidays and parade up and back in the bay. . White Caps are playing at the north T-Pier and judging is done in front of the Yacht Club. Morro Bay Rotary is working with the Chamber of Commerce on this event, always a crowd pleaser. Get here early! Parking is crazy and the sunsets are beautiful parade starts at 6:30. How about making a reservation at one of the bayside restaurants?