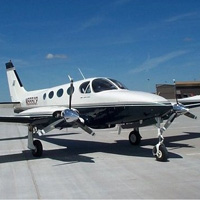 Kevin Bumen has been hired as the new San Luis Obispo Regional Airport's General Manager. Mr. Bumen will begin his new position on November 12, 2013.
Mr. Bumen is a graduate of Cal Poly San Luis Obispo. He possesses over 10 years of experience in Airport management working his way up from an Airport Operations and Maintenance Technician to the Director of Aviation and Business Services for the Truckee Tahoe Airport District.
Mr. Bumen's first assignment will be to work on bringing new air service to the San Luis Obispo County Regional Airport and planning for a new airport terminal.