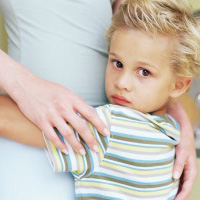 On Friday, February 14, at approximately 10:23 a.m., the Paso Robles Police Department received a call from staff at Daniel Lewis Middle School, 900 Creston Road, reporting a kidnapping which had just occurred.
The reporting party was a juvenile witness who told school staff that she believed her juvenile friend had been kidnapped from in front of the school. This witness told school staff she was waiting for her friend when she heard a girl's voice call out her name, so she looked towards the sound and saw a girl in a vehicle waving at her or trying to get her attention. The vehicle, described as a full size white truck, then drove away eastbound on Creston Road. Since she believed it was her friend in the vehicle, the witness thought this friend was being taken against her will.
PRPD officers responded to the school and assistance was provided by the California Highway Patrol Air Operations helicopter. PRPD officers, working in partnership with staff and security from the Paso Robles Joint Unified School District, began an investigation into this event. A 'shelter in place' was initiated at the school and an emergency roll-call was started.
The witness was interviewed and the friend she believed to have been kidnapped was located safe on the campus. The roll-call was completed and all students were accounted for. The shelter in place was lifted and school district staff returned the campus to normal operations.
Based on the results of this investigation, the report of a kidnapping was unfounded.