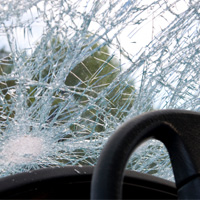 On Wednesday, March 26 at approximately 7:24 AM, the Paso Robles Police Department and Department of Emergency Services responded to an injury traffic collision in the 300 block of Santa Bella.
Initial investigation revealed a vehicle traveling eastbound on Santa Bella struck a pedestrian who was crossing the street traveling northbound mid-block.
The adult female pedestrian suffered major injuries and was transported to a local hospital via ambulance. The extent of her injuries is unknown at this time. The adult male driver of the involved vehicle was not injured and remained at the scene to cooperate with investigators. Neither party is being identified at this time.
It does not appear that alcohol or drugs were involved in this collision, however the investigation is ongoing and further information will be forthcoming. Anyone with information regarding the collision is encouraged to call the Paso Robles Police Department.