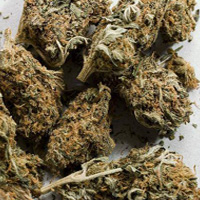 Police arrested a Santa Barbara man on Sunday who they say tried to sell marijuana to a police officer. Jeffrey Carpenter, 28, faces charges of possession of marijuana for sale and transportation of marijuana. The Santa Barbara Police Department said officers had been investigating the sale of marijuana to Santa Barbara High School students.
An officer obtained the cell phone number of the alleged dealer and ordered $35 worth of marijuana to be delivered to the intersection of Nopal and Figueroa streets. Police say about 30 minutes later, Carpenter arrived with the marijuana and was arrested. Police say they found 10 grams of marijuana in his vehicle, along with an electronic scale and $352 in cash.
Officers also reportedly found a cell phone containing text messages arranging other drug deals. Police say Carpenter admitted to conducting approximately 30-40 marijuana deals per day throughout the South County area, including some with Santa Barbara High School students.