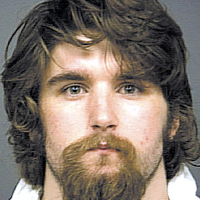 Brandon Henslee has been found guilty of first-degree murder for the death of his half-brother Tyler Hanks in August of 2012.
Hanks' body was found in an open field in Cambria. The 23-year-old Henslee was accused of killing Hanks in their home on the 400 block on Leighton Street and then dumping his body in the field about a mile away.
An autopsy showed Hanks died of multiple stab wounds from a screwdriver and blunt force trauma.