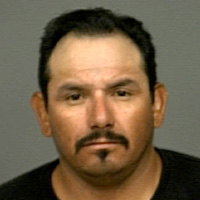 Vincente Montes pleaded no contest yesterday in court to charges of hitting and killing two people while driving intoxicated on Highway 46. The August 17 accident claimed the lives of a couple from Bakersfield.

Montes faced two counts of vehicular manslaughter while intoxicated, and one count of hit and run causing death.

The CHP says Montes and a passenger ran from the scene, but were later arrested in Shandon. Montes will be sentenced in October. He faces a maximum sentence of 10 years in prison.