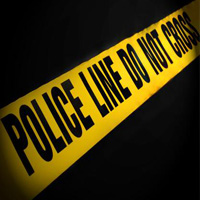 On September 22 at approximately 1245 p.m. officers responded to 2180 Johnson to the report of a disturbance at San Luis Obispo County Mental Health. When officers arrived it was discovered that 32-year-old Sean Alexander was involved in an altercation with staff members at the facility. During the altercation Alexander had removed a ring from the finger of one of the staff members and swallowed it.
Alexander was arrested for felony theft and taken into police custody. He was booked at San Luis Obispo County Jail where bail was set at $20,000.
Earlier officers from the San Luis Obispo Police Department executed a search warrant at the residence of Alexander in the 1200 block of Phillips Lane in San Luis Obispo. Officers discovered a loaded pistol grip shotgun, a loaded rifle, several hundred rounds of ammunition and bandoliers loaded with shotgun shells. In the interest of public safety the items were removed from the residence and will be held at the police department.