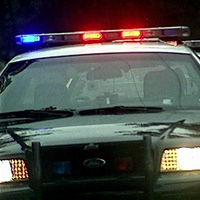 The Santa Barbara County Sheriff's Office is releasing more details regarding the officer involved shooting that occurred October 6, in the 3200 block of Beach Club Drive near Carpinteria. At around 7:45 p.m., the Santa Barbara County Emergency Communications Center received a 9-1-1 call from a concerned neighbor who reported a possible trespasser at a residence where the homeowner was not present. Three Santa Barbara County Sheriff's Deputies responded to the scene and located a white male in his twenties inside the residence. They received confirmation from the homeowner that no one was authorized to have access to the residence and that any intruder should be arrested.

Sheriff's Deputies detained the suspect and conducted an investigation into the trespassing incident. The suspect was interviewed and a loaded handgun was discovered in a backpack that he identified as belonging to him. The suspect was arrested and a tow truck was called to remove his vehicle from the location. At around 9:30 p.m. the suspect, who was handcuffed in the rear secure area of a patrol car, knocked out the plexiglas partition and gained access to the front of the patrol car which contained several loaded law enforcement firearms. He attempted to flee by driving the patrol car from the area. Deputies gave chase on foot and during the resulting confrontation, a Sheriff's Deputy fired several shots, some of which struck the suspect. He was transported to the hospital and remains in critical condition.

Due to his medical condition, the suspect, who has an extensive criminal history, has not been able to be interviewed by Sheriff's Detectives. The Sheriff's Forensics Bureau has confirmed his identity through fingerprints. Once his family has been notified of the incident, the suspect's name will be released.

The Santa Barbara County Criminal Investigations Bureau is investigating the case. Once the investigation is complete, the case will be turned over to the Santa Barbara County District Attorney's Office for review. As is standard in officer involved shooting cases, there is also a Departmental Administrative investigation underway to determine if proper policies and procedures were followed. The deputy involved in the shooting has been placed on administrative leave which is routine in cases of this nature.