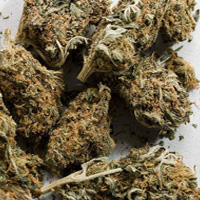 Early Friday morning, on September 13th, several California National Guard members observed a vessel come ashore at Arroyo Quemada beach and witnessed a group of about 19 suspects offloading suspected bales of narcotics from the boat. The Santa Barbara County Sheriff's Office responded with Patrol Deputies, the Sheriff's Special Enforcement Team, two K-9 Units and Sheriff's Narcotics Investigators. Personnel from U.S. Immigration and Customs Enforcement's (ICE) Homeland Security Investigations (HSI) and the California Highway Patrol also responded. The Ventura County Sheriff's Department assisted with a K9 Unit and air support since fog prohibited Santa Barbara County Aviation resources from responding to the location. The United States Coast Guard also supplied air and marine support for this incident.

Upon the arrival of Sheriff's Office resources at the location, the suspects took off running in different directions and were found hiding in the bushes. Through the collaborative efforts of the involved agencies, 14 people were arrested at the scene and more than 2000 pounds of marijuana was seized.

Subsequent to the arrests, a truck that was suspected of being associated with this drug smuggling incident was located and stopped by HSI agents in Camarillo. During this vehicle stop, occupants of the vehicle jumped out of the truck and fled on foot. Marijuana bales and other evidence linked to the panga found at Arroyo Quemada were found in the vehicle.

Around 11 a.m., Sheriff's Deputies located and arrested four additional suspects who were hiding in the vicinity of the Arroyo Quemada incident location. The Sheriff's Office is requesting that anyone who observes an individual who may be associated with this case to immediately call law enforcement.

The case has been turned over to HSI, which is leading the ongoing criminal investigation. While the identities of the suspects are not being released until they are formally charged by the U.S. Attorney's Office, many of those detained were from the Los Angeles area.

According to the Department of Homeland Security data, since October of 2012, there have been ten panga events in Santa Barbara County (8 drug smuggling/1 human smuggling/1 combination) involving 15 apprehensions and the seizure of 9,735 lbs. of marijuana.