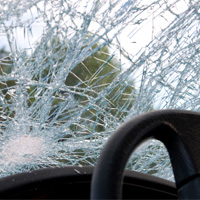 On Sunday December 1, at about 3:43 a.m. a Grover Beach Police Officer on patrol discovered a vehicle with a shattered window in the 300 block of South 13th Street. Further investigation revealed multiple vehicles in the area sustained the same damage to their windows. The damage to the windows was consistent with a bb or pellet being shot through the windows. During the day multiple victims reported their vehicles vandalized in the same manner throughout the Cities of Grover Beach, Arroyo Grande and the Community of Oceano.

As of Monday December 2, 2013, the Grover Beach Police Department had 45 victims collectively reporting damage to 47 vehicles and one house within the City. The total estimated damage exceeds $5,000. The case investigation has turned up several leads that are currently being followed up by the detective bureau. The Grover Beach Police Department requests the assistance of the public to report any suspicious activity occurring in their neighborhoods especially during the overnight hours.

Anyone with information regarding this vandalism spree is encourage to contact either the Grover Beach Police Department.