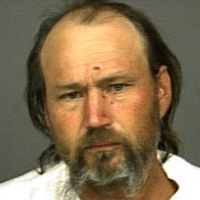 On September 7, San Luis Obispo County Sheriff's Deputies responded to a report of a gunshot victim who had been transported to the Cal Fire Station on Parkhill Road. A family disturbance earlier at a home in the 2200 block of Parkhill Road resulted in 21 year old Nickolas Gulley suffering a gunshot wound to the face. He had been transported by private vehicle to the fire station. Gulley was then transported by ambulance to Sierra Vista Regional Medical Center in San Luis Obispo and then flown to a hospital in the Bay area.
The Sheriff's Office does not have a condition report on the victim at this time. The suspect left in a vehicle with two other subjects to a home in the 7600 block of Atascadero Avenue in Atascadero. With the assistance of Sheriff's Deputies, CHP, State Fish & Game, Atascadero Police Department and a CHP helicopter, the vehicle and the suspect were located at that home on Atascadero Avenue. The suspect was taken into custody at approximately 8:00 a.m. and booked into County Jail on two charges including attempted murder.
The suspect has been identified as 43-year-old Steven Gregge of Santa Margarita. The Sheriff's Office believes this was an isolated incident that stemmed from a family disturbance. There are no outstanding suspects.