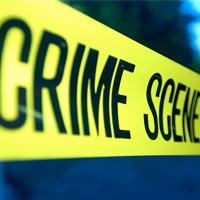 Recently the San Luis Obispo Police Department initiated the Neighborhood Officer Program. The Police Department is now offering crime mapping for each of the 13 designated neighborhoods.
The assigned Neighborhood Officers and crime map data are available through the Departments web site http://www.slocity.org/police/neighborhoodOfficers.asp. The crime maps are designed to show seven different areas of reported criminal activity in each individual neighborhood. The legend for the map shows the distribution of incidents in each neighborhood for the previous month so citizens can see what activity has occurred in their own neighborhood.
The seven categories of offenses shown are Alcohol Violations, Vandalism,
Assaults, Burglary, Theft and Noisy Parties
The web-based format is intended to increase our citizens' awareness of crime trends within their respective neighborhoods The Police Public Log captures all calls for service and can still be accessed at http://www.slocity.org/police/ or viewed in person at the Police Department during business hours.