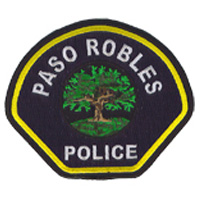 The Paso Robles Police Department is proud to announce the addition of a new canine to the Department. K9 Ar Mex joined the Department on November 25th after completing an extensive 160 hour training course with his handler Officer Lance O'Brien.

Ar Mex is an 18 month old German Shepard than imported from the Czech Republic. Ar Mex is trained in patrol operations and will be cross trained in narcotics detection in the near future. Ar Mex's addition brings the Paso Robles Police Department's K9 unit to 2 canine teams.

The City partnered with The Friends of the K9 to fund the purchase and training of Ar Mex and Officer O'Brien. The Friends of the K9 is a non-profit organization that was created by a citizen's group to assist with the funding of the K9 unit.