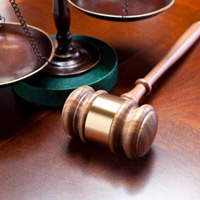 Responding to the facts revealed in a recent bipartisan audit of the California Department of Justice, Assembly Members Katcho Achadjian (San Luis Obispo) and Adam Gray (Merced) announced today that they have introduced AB 1591 to ensure that courts, upon determining a person to be a danger to themselves or others as a result of mental illness or disorder, will report these persons to the Department of Justice within 24 hours.
Previously, courts had a special exemption that allowed them up to "two court days" to report this information, compared with a 24 hour requirement for other agencies. There is concern that "two court days" could realistically become four or five days, considering situations such as weekends and holidays. "Californians are rightfully outraged by acts of gun violence and they expect that state officials will take every action to keep guns away from those who are ineligible to possess them," said Assembly Member Achadjian. "The Legislature must ensure that courts make their reports to the Department of Justice, so that enforcement agents can confiscate illegally-owned firearms.
With the safety of Californians hanging in the balance, there is no excuse for providing courts with a special exemption, while holding other entities accountable to more strict deadlines." Previously, the law only specified that reports be submitted "immediately" by the relevant agencies. This vague terminology resulted in varying interpretations and inconsistencies statewide. The Joint Legislative Audit Committee approved a bipartisan request to conduct a state audit of the court reporting process, which revealed that most courts were not reporting to the Department of Justice at all.
The extensive backlog of reports currently sitting idle in the courts results in potentially thousands of illegally owned guns remaining in our communities. The legislation authored by Achadjian and Gray will ensure that these reports are submitted both quickly and with certainty.