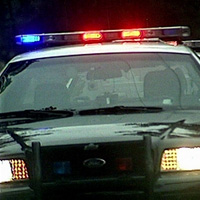 One cyclist is dead and another seriously injured after being hit by a car southbound on Highway One just sought of the Main Street overpass in Morro Bay Monday morning.
When police arrived about 11:30, they found the cyclist on the right hand shoulder, and the other over the guard rail. One of the cyclists was pronounced dead at the scene; the other was transported to Sierra Vista.

The CHP says 29-year-old Jessica Goddard from Cayucos hit the two cyclists from behind. Goddard was arrested at the scene and is facing charges of felony DUI causing injury and/or death, gross vehicular manslaughter while intoxicated, and reckless driving.
Both victims are both males in their sixties and are from Los Osos, but their names will not be released until next of kin has been notified.