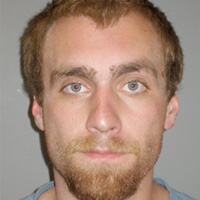 Dr. Frank Lagattuta of Joint & Pain Treatment Centers is sharing his thoughts on the arrest of his son for allegedly driving his vehicle into Dr. Lagattuta's Lompoc office about 4 a.m.Tuesday morning. Authorities say that when the car smash didn't work, the son then threw a cement block through the window to enter the office.

Police arrested 22 year-old Joseph Lagattuta for the theft of prescription narcotics and other property and they say that he has confessed to the crime.

Dr. Lagattuta says that the type of addiction that drove his son to do this is exactly what he and his associates work every day to reduce. "It is heartbreaking to see the effects of addiction in peoples' lives and that is why I have made it my life's work to heal my patients from the grip of being an addict and relieve their chronic pain."

Joseph Lagattuta was enrolled in a Santa Barbara County drug treatment program. His father says he wasn't aware that Joseph stopped attending his required meetings about a month ago and a warrant was then issued for his arrest.