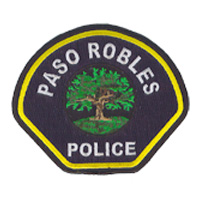 The Paso Robles Police Department held an "AVOID the 14" DUI/CDL traffic enforcement checkpoint on Saturday, December 28 from 7:00 P.M. to 11:00 P.M. in the 1300 block of Spring Street in the City of Paso Robles.
During the hours of operation, 275 vehicles passed through the checkpoint, with officers screening 211 drivers. 2 motorists were issued traffic citations for operating without a driver's license, 2 motorists performed field sobriety tests and were found to be under the legal limit for BAC, and 3 motorists were screened for a valid California driver's licenses due to the fact that they were not currently in possession of their driver's license.
As with previous checkpoints, the focus of this checkpoint was to make the roadways safer by removing/arresting intoxicated drivers while enforcing traffic safety laws related to driver's license or other serious criminal activity.
San Luis Obispo County Law Enforcement agencies are joining a nationwide impaired-driving crackdown this holiday season to stop impaired driving and to save lives in San Luis Obispo County. The objective is to send a clear message to those who are considering driving a motor vehicle after consuming alcohol and/or drugs – Drive Sober or Get Pulled Over. The public is encouraged to help keep roadways safe by calling 911 if they see a suspected impaired driver.