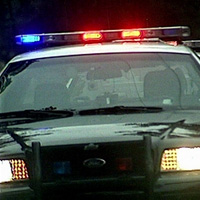 On March 22, Pismo Beach Police Chief Jeff Norton, City Manager Jim Lewis, Mayor Shelly Higginbotham along with several police staff members travelled to Garden Grove CA to appear before the Commission on Accreditation for Law Enforcement Agencies (CALEA). For the past three years, the police department has been working towards its 2nd re-accreditation and 3rd Accreditation since 2004. The accreditation process is extremely rigorous with the agency having to be in compliance with 481 standards. These standards cover all components and functions within the police department.
The following are some of the components covered by the standards: Communications, records, traffic, personnel, budgeting, patrol, equipment, internal affairs, evidence, investigations, recruiting/hiring, training, patrol procedures, to name a few. In August, 2013 the department was audited by two assessors from CALEA who spent four days in Pismo Beach examining all aspects of the police department and interviewing numerous members of the community, including a public town hall meeting, to ensure they were in compliance with CALEA standards.
After interviewing the Chief, his staff, the City Manager, and the Mayor, the commission voted unanimously to award the Pismo Beach Police Department its 3rd National Accreditation. This cycle however, the Pismo Beach Police Department was able to improve once again and achieve CALEA's "Accredited with Excellence" status based on the high score of compliance. The Pismo Beach Police Department remains the smallest municipal agency in California to achieve and retain full accredited status.
A public ceremony will take place in the near future to celebrate the police department's accomplishment.