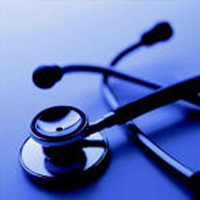 Pre-enrollment for health care coverage begins today, October 1. The San Luis Obispo County Department of Social Services is geared up and ready to take pre-applications for the Affordable Care Act (ACA) health care coverage that will take effect January 1, 2014. Applications may be completed in person, online, by phone, and by mail. The County will maintain extended hours for its local call center, beginning October 1, 2013. Our regular office hours are Monday through Friday, 8:00 a.m. to 5:00 p.m., and this schedule remains in place for our "walk-in" operation. The call center will initially be open Monday through Saturday, 8:00 a.m. to 8:00 p.m., with a slight reduction to the Saturday schedule occurring six months after implementation. On July 26, 2013 the Board of Supervisors approved the hiring of an additional 24 employees to staff the call center and provide services related to the ACA.
"Despite our County's best planning efforts, there are challenges we have faced or continue to face that may affect client services and staff efficiency in the months to come. We are just one part of a very large effort, and while counties are doing everything they can to ensure they are ready for the influx of clients, we won't know how well this will all work until the program is implemented. Undoubtedly, there will be challenges we and our partners will need to address," said Lee Collins, Department of Social Services Director.
More than 1.4 million Californians will be newly eligible for Medi-Cal, of which between 750,000 and 10,000 are expected to be enrolled at any point in time by 2019. In addition, About 2.5 million Californians are already eligible for Medi-Cal but not enrolled. Between 240,000 and 510,000 of these already eligible but not yet enrolled Californians are expected to be enrolled in Medi-Cal coverage at any point in time by 2019. A large percent of CalFresh enrollees who are not currently receiving Medi-Cal will also be eligible for health care under the new expansion. Likewise, a large percent of newly eligible Medi-Cal recipients will be eligible for CalFresh. "The expansion represents a great opportunity to align nutrition and health care coverage," Collins said.
The ACA was signed into law by President Obama on March 23, 2010, and represents the most significant expansion and regulatory overhaul of the nation's health care system since the passage of Medicare and Medicaid in 1965. The goal of the ACA is to decrease the number of uninsured Americans, to expand coverage to those already insured and to reduce the overall cost of health care. Implementation is projected over a number of years, with some provisions already in effect, some pending implementation and others delayed.
In June 2013, the California Legislature passed and Governor Brown signed the implementing legislation to enact the ACA in California. As a result, millions of uninsured Californians will be eligible for coverage under either an expanded Medi-cal program or under new low-cost or subsidized insurance programs offered by Covered California our State's version of the federally-required health exchange.
For more information on the Affordable Care Act, please contact Covered California at www.coveredca.com or call 1-800-300-1506. A complete list of local Services Offices available to serve you can be found at www.slocounty.ca.gov/dss.