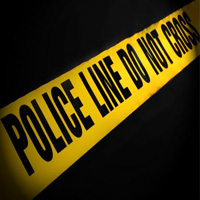 On 08-19-13 officers from the Atascadero Police Department responded to the Shell Gas Station located at 8000 Morro Road in Atascadero for a report of robbery that had just occurred. On arrival, officers determined that a robbery did occur. During the robbery, a male suspect entered the business, selected some items and approached the clerk standing at the counter. The suspect threatened the clerk and demanded he give him the cash from the cash register.

The suspect was last seen fleeing west bound on Morro Road on foot. Officers searched the area but did not locate the suspect.

The suspect is described as a White male; in his mid-twenties. He was wearing a white hooded sweat shirt with black checkered markings on it. He had the hood to the sweatshirt pulled up covering his head and a red baseball cap that he had on. The suspect was wearing baggy blue jeans and a pair of black and white sneakers. The suspect was also described as having possible tattoos on both of his hands that were large block style lettering.