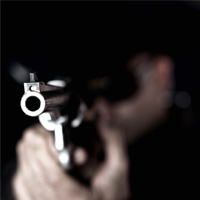 On 2-23-14, deputies with the San Luis Obispo County Sheriff's Office responded to a report of a robbery at the Hayashi Vegetable Stand in Oceano. The cashier at the stand told deputies, a man on a bicycle rode up to the stand, parked his bike, made contact with the cashier and demanded his cell phone.
At that time, the cashier says the man displayed a handgun and demanded money from the register. The man got back on his bike and made off with an undisclosed amount of money. No one was hurt in the incident. The suspect is described as a Hispanic male adult in his late 20's to early 30's.
He was wearing a red flannel shirt, black pants, and red hat. The suspect's bicycle is described as a black beach cruiser type bicycle with black spokes and chrome handlebars. If anyone has information on this incident please contact Crime Stoppers at 549-STOP or the Sheriff's Office at 781-4550.