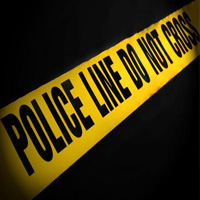 On Monday, at approximately 4:30pm, the Paso Robles Police Department received a 911 telephone call reporting a robbery that just occurred at the Shell gas station, 1244 24th Street. The store clerk told officers that a black male adult, 6'00" tall, in his mid-30's entered the store and demanded money, telling the clerk he had a gun.

The clerk complied with the suspects request and turned over money from the cash register. The suspect fled the store on foot and was never located by officers. The clerk said the suspect was wearing a camouflage shirt, jeans, white tennis shoes, and sunglasses.

The Paso Robles Police Department is requesting the public's assistance with solving this crime. Anyone with information about these, or other crimes, is encouraged to call the Paso Robles Police Department at 805-237-6464.