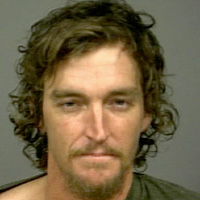 A San Luis Obispo man is behind bars after allegedly robbing the Rite Aid store on Johnson Avenue Monday morning about 9:40. Police arrested 34-year-old Douglas Hunt who they say stole a pair of stereo headphones from a Rite Aid store and threatened a couple of employees there.

Police say Hunt, took the headphones and threatened two employees with a knife. Officers say they found Hunt nearby wearing the headphones around his neck.
He was booked into San Luis Obispo County Jail on a charge of robbery.