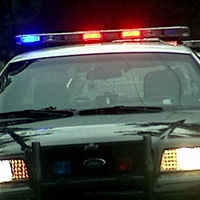 On Tuesday, November 5, at approximately 1:05 p.m., the Paso Robles Police Department received a report of a theft which had occurred at the El Korita Store in the 1400 block of Creston Road.
The victim reported four adult Hispanic females approached the front doors of the business but only two entered the store. The two who entered the store distracted the clerk and one of them took cash which was unsecured near the front counter. These two females then left the business, joined the other two females who had stayed outside and all four walked to a vehicle waiting nearby and left the scene. The vehicle was last seen driving away northbound on Creston Road.
The suspects were described as four adult Hispanic females. The two who entered the victim business were only described as being between 50-60 years old, and the two who remained outside were only described as being in their 20's. The suspect vehicle was described as a full size dark colored SUV driven by a Hispanic male adult (no further description).
There were no injuries during this incident and no weapons were mentioned or observed. The loss is still being determined. Attempts to locate the suspects in the area met with negative results.