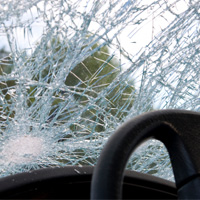 The California Highway Patrol says a Shandon teenager was killed in a single vehicle rollover early Sunday morning on San Juan Road in Shandon.

According to the CHP, 16-year-old Oscar Silva Lizarraga was driving on the southbound side of the road when he drifted off the road and onto the dirt shoulder. Officials say he then over-corrected, causing his 1997 Ford F250 to overturn. Lizarraga was not wearing a seatbelt, and he was ejected from the truck.

He was pronounced dead at the scene.

The CHP doesn't believe alcohol or drugs were involved, but fatigue may have played a role.