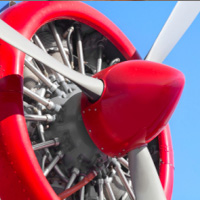 On 1-22-14, Sheriff Parkinson met with members of the Sheriff's Dive Team and Marine Enforcement Unit to evaluate continuing the search for a plane that crashed off the coast of Oceano. Because of the dangerous sea conditions at the crash site, the Sheriff has suspended the search for the plane that went down on 1-14-14.
Those rough conditions are expected to last through the end of this week. At that time, the Sheriff will re-evaluate the situation to determine if additional search measures will be taken. During this time, the Sheriff's Office has been compiling sonar information and evaluating other possible dive locations. We are also working in conjunction with State Parks to conduct a ground search of the beaches from Grover Beach to Guadalupe Beach to see if any plane debris has washed ashore.
As part of the ongoing investigation, the Sheriff's Office now has reasonable information to believe that there was a passenger on board the plane. Based on information gathered during the investigation, we believe the identity of the passenger is 52-year-old Alan George Gaynor of Los Angeles. Although we can not positively confirm the occupants of the plane at this time, their whereabouts remain unknown.
The Sheriff's Office is in contact with the families of both the pilot and passenger and our deepest concerns remain with them. It is the Sheriff's desire to do whatever is reasonable to continue recovery efforts based on the mission's probability of success as well as the safety of the divers.