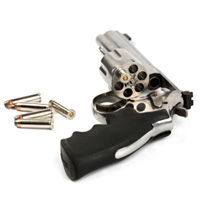 A man police have been looking for in a shooting last November has been captured.
On November 21, 2013 at approximately 7:45 PM, San Luis Obispo Police Officers were dispatched to the 400 block of Buena Vista regarding the report of a shooting that occurred inside of a residence. When officers arrived they found the victim, identified as 22-yea- old Geoffrey Hyde, had sustained a gunshot wound in his back. Hyde was treated at the scene by San Luis Obispo Fire Department personnel and transported to a local hospital. Hyde underwent emergency surgery and was admitted into the hospital where he remains in stable condition.
San Luis Obispo Police investigators were called in to investigate this crime and secured a search warrant for the residence. During the course of this investigation it was discovered that two suspects entered the residence possibly to complete a drug transaction involving prescription medication. The suspects were described as, #1 being a male black in his 20's, approximately 6'0" tall with a lanky build. He was wearing a gray "South Pole" sweatshirt and jeans. Suspect #2 was described as a male Hispanic in his 20's, 5'6" tall with a "chubby build" and short hair. He was wearing a gray sweatshirt and jeans. His name is Brian Thomas Gonzales who was recently arrested.
It is believed that victim Hyde and suspect #1 became involved in a physical altercation at which time suspect #1 pulled out a handgun and shot Hyde in the back. Immediately after the shooting both suspects ran out of the residence and fled in an unknown direction. It is believed they fled in a vehicle but we have not confirmed a description of the vehicle. Police continue the search for suspect #1.