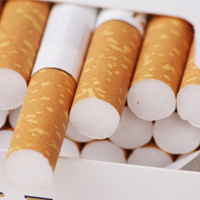 The San Luis Obispo County Health Agency's Tobacco Control Program in coordination with the San Luis Obispo County Sheriff's Office conducted a recent countywide tobacco sales compliance check operation which ended on July 31, 2013. The enforcement activity utilized underage decoys to regulate illegal sales of tobacco products to minors and resulted in six businesses selling to a decoy in the unincorporated areas of the county.

The compliance checks focused on unincorporated communities including but not limited to San Miguel, Santa Margarita, Cambria, Cayucos, Los Osos, Avila Beach, Oceano and Nipomo. The incorporated cities within the county did not participate in these sting operations. With the assistance of two local teen (under age 18) decoys, fifty-four tobacco retailer locations were visited throughout the county. Six clerks of the 54 retailers illegally sold tobacco to the decoy. Of the six clerks cited for unlawful sales of tobacco products to a minor, only one did not ask for identification and completed the sale. The six stores that engaged in the illegal sale of tobacco products to a minor were: 1) Mesa View Market, 610 Mesa View Drive, Arroyo Grande; 2) Avila Mercantile and Grocery, 354 Front Street, Avila Beach; 3) Mission Market & Deli, 1402 Mission Street, San Miguel; 4) Ralph's Supermarket, 1320 Los Osos Valley Road, Los Osos; 5) Margarita Mercantile, 22304 El Camino Real, Santa Margarita; 6) Santa Margarita KOA, 4765 Santa Margarita Lake Road, Santa Margarita. Of the businesses listed, Avila Mercantile & Grocery sustained its third violation; the store having had two prior tobacco sales to a minor violations in 13 months.

The San Luis Obispo County Health Agency's Tobacco Control Program offers an educational program to retailers that include how to refuse a sale, methods to identify an underage buyer and instruction on properly reading an identification card or driver's license.